A New Special Report ($9 value) -- yours FREE!
Free!
Marketing With QR Codes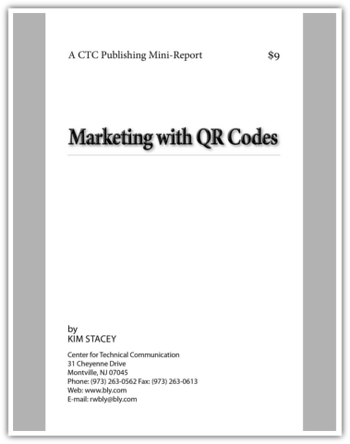 Just enter your e-mail address and click submit below. You'll get a FREE copy of Marketing With QR Codes. You also receive a FREE subscription to Bob Bly's online newsletter The Direct Response Letter -- packed with timely and utterly pragmatic tips on how to improve your marketing results.